I've noticed that when i map a cc value in a vst (lets say a button) it behaves differently in GP then it does in say Reaper.
When i map a CC value to a mute button in a vst looper that uses latch message, CC#3-127 (midi controller button down) CC#3-0, i turn that channel mute button on. I press it again and i turning the mute button off.
Problem is that I CAN map the CC to latch in the Syths standalone version but the VST version in GP behaves in a Momentary Default state.
I can almost make it work here but the value or the button name doesn't show up in the Mapping list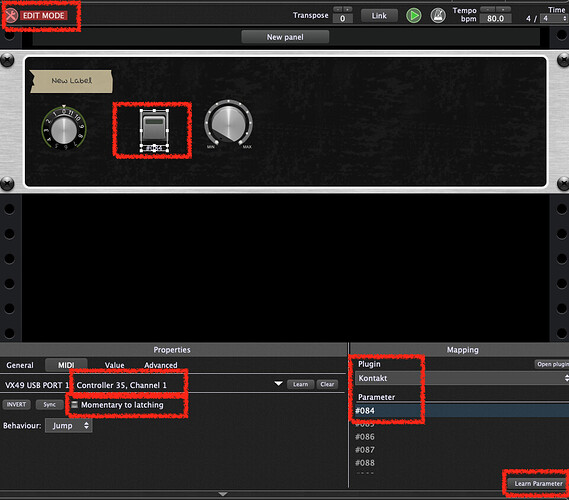 is there a preference i don't know about?
Is there a script to default the CC value to a Latch state? is this even possible?